The ongoing social debate on social justice and equity for underrepresented minority and diversity groups has continued to take hold across the globe including within the chemical community. This dialogue was further escalated within the hallowed halls of our chemical profession when a perspective written by Hudlicky was published in Angewandte Chemie, International Edition. (1) The article was quickly removed as the community decried its derogatory opinions on diversity within the chemical sciences.
This publication resulted in numerous critiques from around the chemical enterprise. Most recently, Tehshik Yoon, past-Chair of the ACS Division of Professional Relations Gay & Transgender Chemists and Allies (GCTA) subdivision, and his academic colleagues took up the critique in an editorial published in Organic Letters. (2)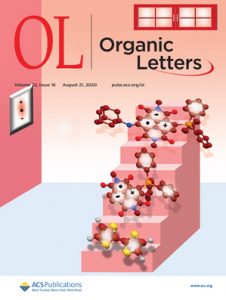 Professor Yoon and his collaborators speak to their sub-disciplinary peers in "Organic Chemistry: A Call to Action for Diversity and Inclusion" in a very approachable and engaging way. This editorial lays out a wonderfully crafted rejection of the Hudlicky arguments against diversity within the chemical sciences. Instead, they expand on their perspectives as academic leaders in the field. Throughout their paper, Professor Yoon et. al. promote the idea that diversity is a strength and that removal of archaic and artificial homogeneity will move a fatal flaw from the continued development of the chemical sciences.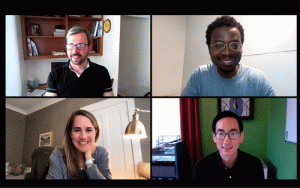 The editorial further defends the quality of the diverse students in which the authors engage
with, and mentor, as a key to successfully innovating within the field of organic chemistry. Integrating the diverse views and experiences within their teams continues to create significant chemical discoveries and progress within the field. Combined, these create a powerful argument that ultimately concludes with a call to action for both individuals and institutions to combat divisive behaviors that have resulted in institutional barriers for many of our colleagues, friends, and family.
The ACS Division of Professional Relations continues to strive to be a home for all chemists that fosters diverse and inclusive communities. We applaud Professor Yoon and his colleagues and implore you to read their editorial and take action to create a more diverse, equitable, and inclusive culture with the chemical enterprise.
Submitted by:
Matt Grandbois, ACS Division of Professional Relations Member-At-Large
References